New Products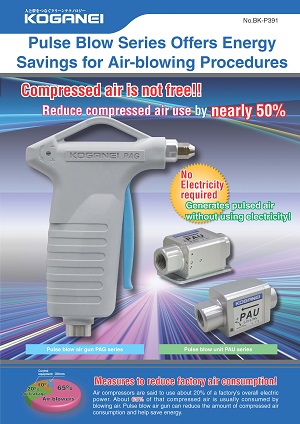 2018-09-25

The first in the world!
Pulse blow air gun PAG series and Pulse blow unit PAU series has been released!
Generates pulsed air without using electricity!
New air amplifier nozzle has been released additionally!
Air volume is about 4.5 times.
Compressed air is not free!!
Reduce compressed air use by nearly 50%.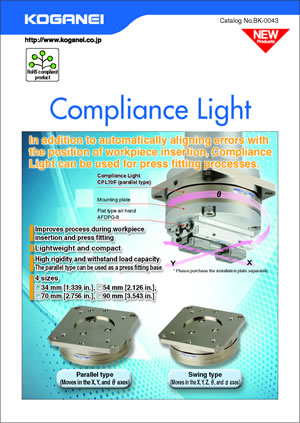 2017-03-22

・
In addition to automatically aligning errors with the position of workpiece insertion, Compliance Light can be used for press fitting processes.
・
Improves process during workpiece insertion and press fitting.
・
Lightweight and compact.
・
High rigidity and withstand load capacity.
・
The parallel type can be used as a press fitting base.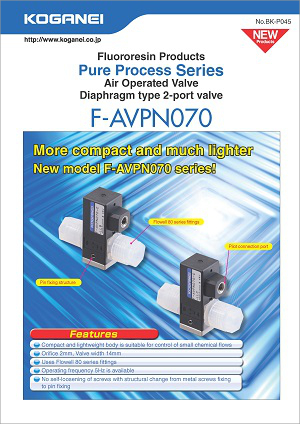 2017-01-18

・
More compact and much lighter.
・
Compact and lightweight body is suitable for control of small chemical flows.
・
Uses Flowell 80 series fittings.
・
No self-loosening of screws with structural change from metal screws fixing to pin fixing.